Guildex 2016 Telford International Centre

I have just yesterday returned from exhibiting at this most excellent show, thank you very much to the organisers and participants, I had a really enjoyable time. For such an enormous event in such a busy venue I think the organisation is commendably efficient, but also remarkably good natured and relaxed throughout. The organisers deserve great credit for their achievement - so thank you again and roll on next year!

Site last updated Monday 5th September latest additions to stock added, new reviews, unavailable titles removed, search re-loaded.

Model Railway Journal 249 is now in stock.

Database generated pages on the site remain mobile phone friendly thanks to the efforts of techical whizz George Mumford.

Other pages will fall into line one day....

Little Blighty By The Sea

God bless us all, despite a distinct lack of calamity, more visiting tourists and increased sales across many businesses (including this one), the great and the good are still spreading doom and gloom after the "Brexit" vote. It's a complete mystery to me and I really do wish they'd shut up, summon up some wit and do something bloody useful for a change. Some hope - let's hope Aunty Theresa gives them a good kicking and sorts it all out....

Apologies for that quasi-political grumpiness, but the modern world increasingly baffles me - I expect it's all my fault.

Forthcoming from Wild Swan

Still in production, subject to a minor delay owing to frozen points at Halwill Junction, Peter Barnfield's West Country jaunt will now be making its appearance in the season of mists, mellow fruitfulness and continued complaining .

LNWR Wagons Vol 2 very shortly available as a hardback edition at £36.95.

Memories of the Withered Arm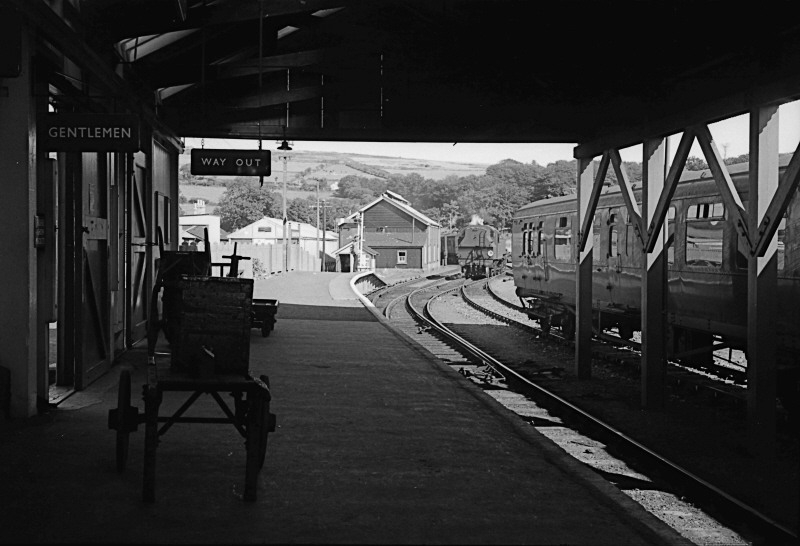 £14.95, extensively illustrated, 96pp
Peter Barnfield's recollections of his meanderings over the Southern Railway's lost network of lines in the West Country. This will be the second in a series of new format books from Wild Swan following the first "Somerset and Dorset Swansong" by Bob Bunyar.
Peter travelled widely over the network and in this fully illustrated book brings it all back to life in a series of journeys. All of the photographs accompanying the text were taken by Peter, the above image being Callington on August 18th 1962. Currently being laid out ready for print, this will be the next book to be published by Wild Swan.
1 mile from the Guildhall on the east side of Bath, bus services 6 and 7 from Bath Station and centre will take you straight to the shop. Free on street parking also available in and around Larkhall. Or a pleasant walk along the Kennet and Avon Canal from the back of Bath Spa Station (go over the halfpenny bridge and turn left) walk along on to the canal towpath and head out to Grosvenor Bridge from where you cross the A4 to reach Larkhall.