Happy New Year!
The shop is now open and we have pretty much cleared the backlog of orders that had arrived over the holiday break, thank you very much to George Mumford for sterling efforts in achieving this so quickly.
Iain Rice's Creating Cameo Layouts from Wild Swan is now in stock and has been added to the website for ordering. All orders that have already been placed will now be sent out, and we hope to have cleared the backlog by the end of next week.
Some sample pages have just been posted on the shop Facebook page.
We will be launching a competition based upon the "Cameo Concept" as espoused by his Riceness (condition of entry will be purchase of book, natch). So thinking ahead, here's a mystery photograph that might make a good subject for aspiring entrants. No prizes for knowing where it is and I'll be returning in due course with more on this subject....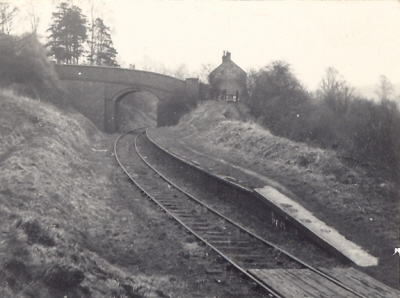 Back in Larkhall
The shop is still situated on the east side of Bath 1 mile from the Guildhall. Bus service 7 from Bath Station (just outside Debenhams) and also calling at the centre (Post Office) will bring you straight here. Free on street parking is also available in and around Larkhall. Or a pleasant walk along the Kennet and Avon Canal (freshly resurfaced) from Bath Spa Station. From the rear of the station cross over the Halfpenny Bridge and turn left, then walk along on to the canal towpath and head out to Grosvenor Bridge from where you cross the A4 to reach Larkhall.
New booklist available, complete listing of all available stock and details of forthcoming titles, send A5 sae for your copy.
Site last updated Friday 6th January latest additions to stock added, new reviews, unavailable titles removed, search re-loaded.
Database generated pages on the site are now mobile phone friendly thanks to the efforts of techical whizz George Mumford.