Site last updated Thursday 7th June 2018 latest additions to stock added, new reviews, unavailable titles removed, search re-loaded.

Larkrail Cancelled

Apologies but Larkrail will not be taking place this year. See the Larkrail page for further information.
New to stock

The latest issue of Ian Pope's very splendid "Archive" magazine is as interesting as ever, but has particular resonance around here as it features a glorious and extended article on the garage that once existed high up on the Gloucester Road above Larkhall. Set up by Ernest Lassman and largely ran by his two sons Gordon and Ron, it was once a busy place where traffic leaving Bath on the A46 could refuel as it made its way north out of the city. I know Gordon's sons, Nigel and David, and between them they have penned a charming portrayal of the business and how it came about, with a large number of interesting photogaphs, including this rare colour shot taken by a customer in 1958. see main listing for fuller details of this issue.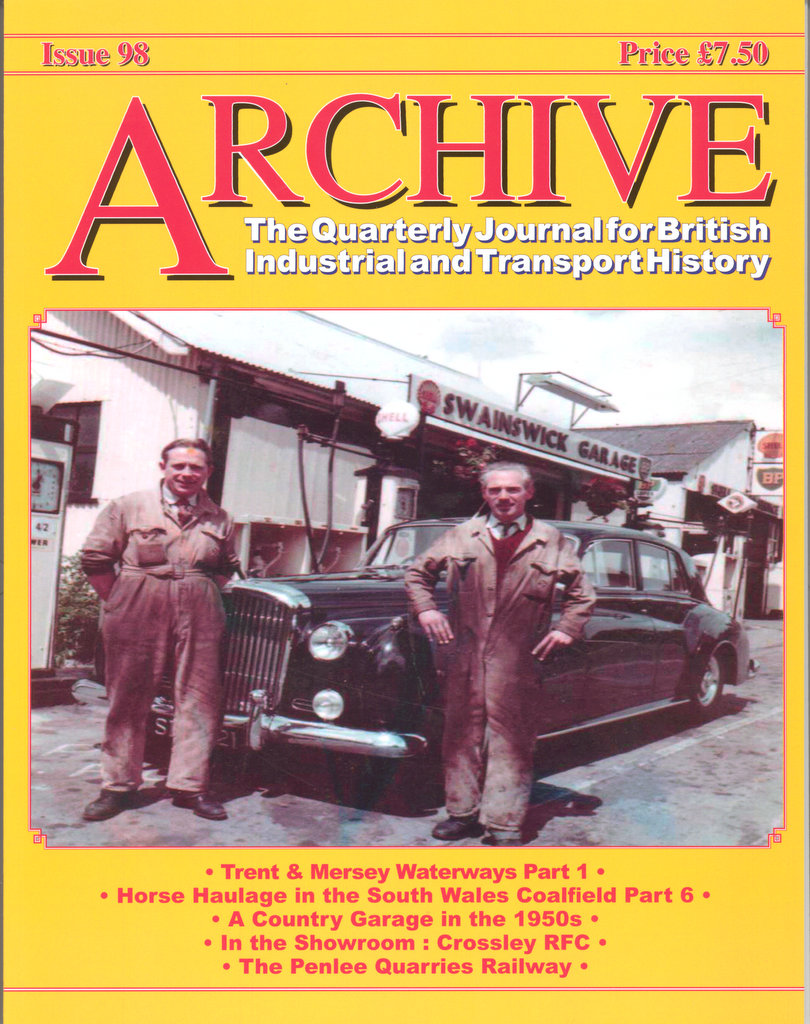 RMweb!

MRJ 263 is now out, edited by Paul Karau himself it features an extended article on Jol Wilkinson's "London Road" model and an article on turning Phil Suttons very nice Class 24 into a Class 25. And also, for all those cheeky boys on RMweb, their "Mrs Trellis" has scratchbuilt a very tiny Ruston on a new fangled Kato N Gauge tram chassis is now out, so for goodness sake some of you, stop wittering on about Smiths and build something - you all know who you are! The rest of this MRJ is pretty special too, not least because of Geoff Forster bringing readers up to date with the latest developments on his beautiful "Llangunlo" model - so very atmospheric.


"Tracks in the Sand" continues to do well, an amazing record of one Tim Foster's war service in the Middle East, illustrated with a staggering and fascinating collection of photographs taken in the field. Quite unique I think, a large landscape format hardback priced at £30.00.

"Last Levers On The Fylde" idiotically good value at £15.00, the signalling history of the routes to Blackpool, the surviving parts of which are currently undergoing something of a metamorphosis.


"LNWR Wagons Volume Three" from Wild Swan is now at the final proofreading stage, complete with its comprehensive index to all three volumes in the series. This will be produced shortly, likely publication date August this year.

I am otherwise adding additional Wild Swan information to www.wildswanbooks.co.uk the website for the publishing and promotional activities of Wild Swan Books Ltd.

Shop

The shop is situated on the east side of Bath 1 mile from the Guildhall. Bus No. 7 from Bath Bus Station, also calling at the centre (Post Office) will bring you straight here. Free on street parking is also available around Larkhall. Or a pleasant walk along the Kennet and Avon Canal from Bath Spa Station. From the rear of the station cross over the Halfpenny Bridge and turn left, then walk along on to the canal towpath and head out to Grosvenor Bridge from where you cross the A4 to reach Larkhall.




Database generated pages on the site are now mobile phone friendly thanks to the efforts of techical whizz George Mumford.