Site last updated Saturday 4th August 2018 latest additions to stock added, new reviews, unavailable titles removed.
Holiday Time!
I am on holiday from Sunday the 5th for a week, the shop will be open as usual, but no orders will be able to be posted out. I shall start packing orders again next Saturday 11th August with orders then going out afer that date. George is also otherwise engaged, sailing around Sweden or something equally exotic, all sounds a bit "Riddle of the Sands" to me...
New from Wild Swan
"LNWR Wagons Volume Three" from Wild Swan is now (at last) being printed and should be available from the latter part of August, priced at £42.50.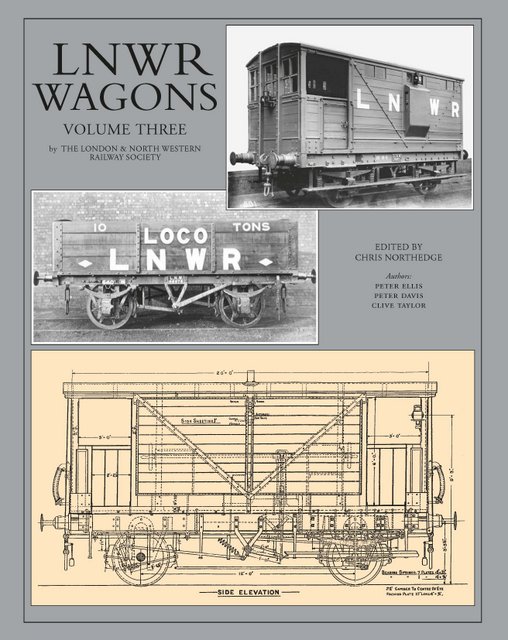 I am also now working on two books on the Titfield Thunderbolt, the first being a new expanded and updated edition of my earlier book from 2000 "On The Trail Of The Titfield Thunderbolt". Currently being laid out, this should be available this September, competitively priced at £8.95 and full of information and photographs - I am looking forward to seeing it myself!
Here is a possible cover image for this new book; Alan Dorrington's beautiful Bedford OB comes up the hill in Freshford while on "Reg and Colin's Great Railway Adventure" back in June of 2013 - a very grand day out!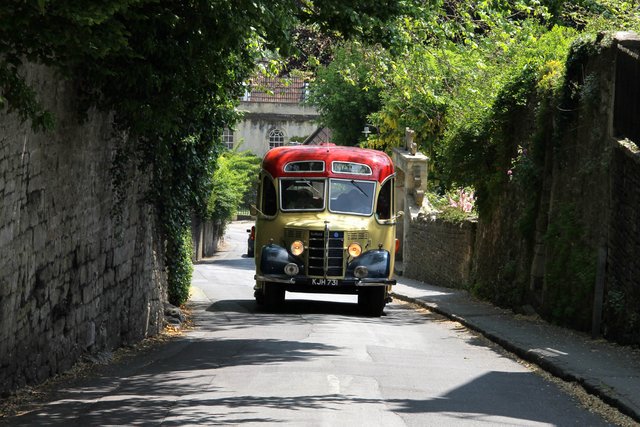 New to stock
LMS Review No 3 has come into stock, and is very good. I have given it a more detailed description in the main listing. The rear cover image is the same as that used in Lightmoor's Gloucester Midland Lines and the colour rendering and cropping is slightly different, which makes for an interesting comparison. Although much in the LMS Review is quite technical, it contains an article on LMS camping coaches which is just stuuning. A scene featuring a camping coach would make an interesting diorama or scene on a model railway - have we ever seen that modelled before?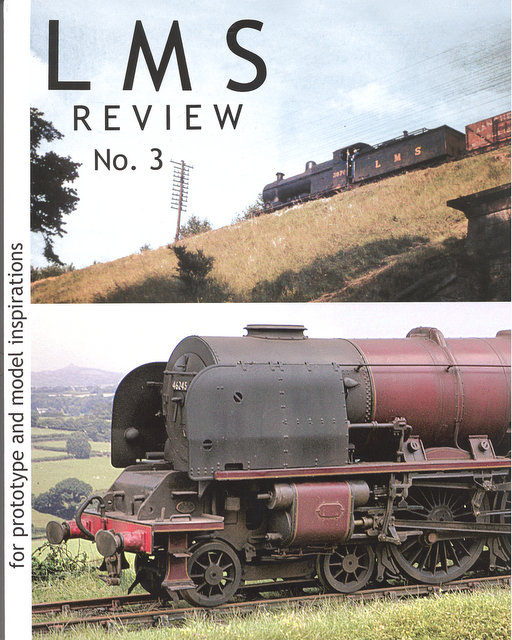 MRJ 264

Is now out, edited by "ol blue eyes" Jerry Clifford. A thought provoking editorial heads up a great issue with a variety of articles that someone on RMweb has already declared to be of "no interest" - you just couldn't make it up! Fencehouse features large, Tim Maddocks builds a Planet, Tim Watson does something genuinely awesome with Walschaerts valve gear, Richard Ellis is down in the goods yard building all sorts of believable containers, the very estimable Chris Klein shows us "Cwm Bach" and Neil Kinison details an old K's "Coral" wagon, plus letters and the usual features - great!

Cygnet back issue price rises

Oh gawd - he's had the management consultants in...

I have, with a degree of regret but a great deal of thought, decided to raise the prices of back issues of all the Cygnet magzines, ie British Railway Journal, Great Western Railway Journal and Model Railway Journal, by around 50p per issue, with effect from today. In the case of MRJ and BRJ the most recent issues (from 245 for MRJ and from 77 for BRJ) are still priced at their printed cover prices.The reasons for this change are a combination of factors:
The relatively high cost of administration and stockholding the large number of items required to support these backlist sales.
The relatively low "ticket price" of these items combined with the lower margin available on these items from Cygnet.
The cost of payment processing for these items, many of which are purchased by means of cards, Paypal and Nochecks, all of which carry additional payment overheads for the business.
All of these items remain available to purchase direct from Cygnet (and other retailers) at their cover prices, but I am afraid it is no longer viable for me to continue on this basis. Looking on the brighter side I will be delighted to continue to supply back issues on this revised basis.

This new pricing applies to both mail order sales and sales in the shop. My system has been fully updated so that all sales scanned in the shop will come up at the new prices.

Also, I am quite often asked if I can supply these journals on a "standing order" basis, and the answer is now unfortunately not. I used to do this, but in order to maintain focus on the Wild Swan publishing business while retaining some sanity I am having to simplify some aspects of the business in order to do better overall. Other online retailers of these magazines will provide this service I believe